As an attorney, I focus a large part of my practice to helping Florida and Michigan residents protect their interests in a wide variety of fields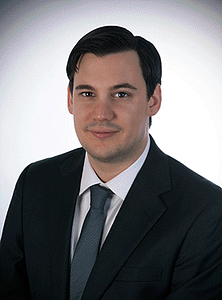 Most of the time my practice focuses on Debtor's Rights law (Foreclosure Defense, Deficiency Defense, Bankruptcy, and Consumer Protection) and Real Estate Law (landlord-tenant matters, title/closing, purchase contract review, easements, contract enforcement, deed preparation and quiet title actions). Outside of those areas, I have represented individuals in Appeals (1st, 2nd, and 5th District Court of Appeal's), Business law, Criminal traffic tickets, Guardianship, and Family law. Since graduating from Western Michigan University – Cooley Law School, I have a passion for defending client's rights and making sure each client makes informed decisions in any  legal matter.
I pride myself on being on the cutting edge of Florida law and I make it a point to review the latest court opinions as they are released throughout the state of Florida. This separates me from other attorneys as it allows me to inform judges, from Hillsborough County to Lee County, or even Broward/Miami-Dade, about new legal opinions and interpretations of old ones. Much of my time is devoted to litigation, and I represent clients throughout the state of Florida. I am based in Brandon, Florida and I am available to help clients both in Florida and internationally. In certain situations, I am available via Skype for consultations as well.
I am currently a member of the Florida Bar Association and am admitted to practice in all Florida state courts as well as the the United States District Court for the Middle District of Florida (including the Bankruptcy Court). I am a member of the Hillsborough County Bar Association, the Real Property, Probate, and Trust Law Section of the Florida Bar, the American Bar Association, as well as a board member for the Florida Alliance for Consumer Protection.
Prior to becoming an Attorney, I received a Bachelor's Degree in Philosophy from Florida Gulf Coast University. While in college, I played music professionally and owned an independent record label. While I find much of what was done then embarrassing personally, the drive and dedication that I have today for each of my clients comes from my time in the studio promoting music with little to no outside funding.
Recently, I have joined the State Bar of Michigan, and intend on representing consumers throughout the State of Michigan and in the United States District Court for the Western District of Michigan.
Quoted as an Attorney in:
Tampa Bay Times | Decrease in Foreclosure Cases
Main Street | Mortgage Delinquency Rates Back to Pre-Recession Levels
Value Penguin | Top Attorney Cities
Expert Institute | Preparing Your Expert for Trial
Credit Cards.com | Business at risk in personal bankruptcy
Be Smartee | 6 Tips from Mortgage Professionals to Help You Avoid Foreclosure
WHDT World News | Foreclosure Fraud
CreditKarma | Surviving Zombie Debt
Realtor | What if your Inspector Missed Something
Tampa Bay Times | Macy's and Delinquent Debts